We Bring Your Brand To Life
Custom Signs, Wraps & Graphics in Red Deer, Alberta
Make your brand visible
Make your brand stand-out with eye-catching graphics designed by our experienced designers.
Make a Lasting Impression
High-quality materials & professional installation make your signage look attractive for a longer time.
We make it easy!
We make signs and graphics a "piece of cake". We are friendly and our prices are very cost-effective.
G.Force is a full service signs and graphics company in Red Deer, AB
We can create concepts, design, produce, install, and remove signs and graphics. Tell us what you would like.
Are you failing to make the right impression?
Not attracting enough customers?
Do you want more visibility?
Is your current signage ineffective?
Does your signage convey the correct message, clearly?
Need new signs quickly?
Did you need signs yesterday and can't wait now?
Need new swag ideas?
Need new ideas to show appreciation, build loyalty?
Don't let lackluster signs hold you back
Contact us today to see how we can help you enhance your brand and grow your business!
OUR SERVICES
"From concept to completion"
G-Force is a full-service signs and graphics company in Red Deer, AB.
GRAPHIC DESIGN
You will get attractive graphics respecting
Your Budget
Your Timeline, and
Your Goals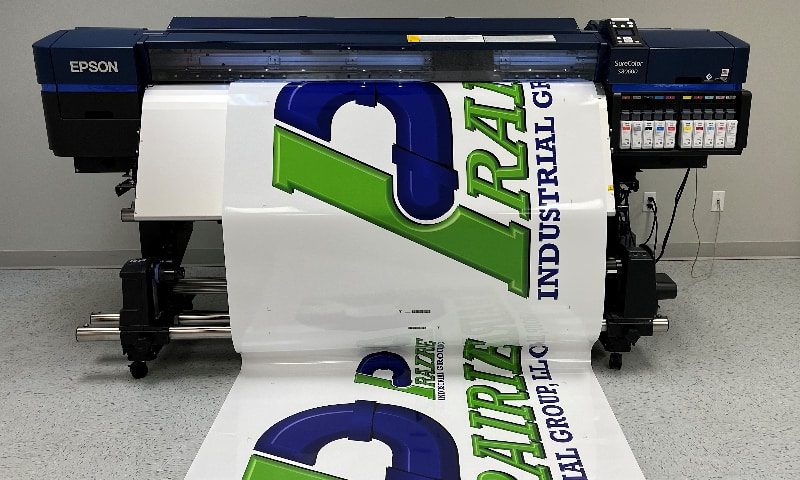 PRODUCTION
Designs approved by you are produced using
State-of-the-art equipment
Best materials
You will get high-quality, long lasting signs.
INSTALL & REMOVAL
We can do vehicle wraps in any season at our spacious indoor facility. This ensures proper curing for attractive long-term signage.
We can install and remove all types of indoor and outdoor signage skillfully, to ensure the best visibility and life of your signage.